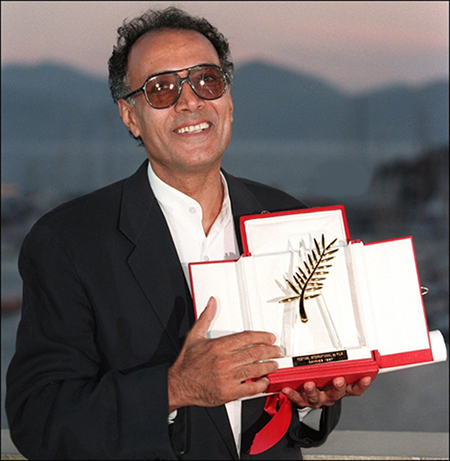 abbas kiarostami
By: Hamed Soleimanzadeh

Holger Twele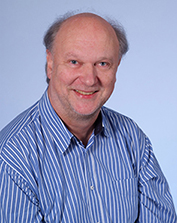 Film Critic/Germany
?How much do you know about Iranian culture? Do you know any Iranian artists out of the field of cinema
Honestly, my knowledge of this subject is limited to watching a few films, reading a few articles, and keeping up with some cultural reports. My distant relatives, though, have married with Iranians. Due to the fact that in my film seminars during the years when I was just starting my career, I often discussed Iranian films, especially those involving children, so I am familiar with the country's historical and cultural roots. Also, as a film critic and reporter, I have analyzed many Iranian films.
?How did you become acquainted with Iranian Cinema? And when was the first time you watched an Iranian film
I can't say for sure whether I was familiar with Iranian cinema before 1989, but I am completely positive that I watched Abbas Kiarostami's Where is the Friend's House? at the Locarno Film Festival that year. I was deeply impressed by its simple story and visual language. It was later screened at cinemas in Germany, but it was inaccessible for a few years. The Federal Agency for Civic Education put this film in its top 30 titles, suggesting that every child in the country should watch this film during their education. In the following years, I watched many Iranian films from different directors such as Samira, Hana and Mohsen Makhmalbaf, Marziyeh Meshkini, Majid Majidi, Jafar Panahi, Mohammad Rasoulof and Mostafa Al Ahmad
?What do you think are the most important subject matters that Iranian independent filmmakers should work on
I can say that these subjects vary in different decades. Obviously, Where is the Friend's House? was a great form of filmmaking for Iranian directors. There were a lot of movies in which children were faced with the harsh world of adults and they had to overcome some difficult challenges and make the impossible possible to succeed. Although children were the center of the story, deep down the layers, the films always dealt with the themes and subject matters that involved all of Iranian society. This pattern began to expand and evolve to the point that Iranian films became a source of surprise everywhere. In recent years and especially in the West, we have seen films from Iranian cinema that directly criticize the society and the political system. They also deal with subjects such as women's rights, treatment with disabled people
?What are the main factors for the success of Iranian cinema at a variety of film festivals in the world
I believe that the narration styles of Iranian stories are completely different from that of Europeans or Americans. Most of these stories talk about the problems and struggles of the young generation and adults but with a realistic yet poetic form and language. They were not the kind of films to be written behind a desk; rather they are innovative titles that are made out of society's necessity and, they most definitely come from the heart of the filmmaker. These films repeatedly win many awards from many of the top film festivals in the world. I may have occasionally criticized them but that doesn't mean they are unimportant or unworthy. Furthermore, I am aware that only a small proportion of Iranian films make it overseas to film festivals
?Which of the Iranian filmmakers do you like the most
It is hard for me to answer this question. We should consider the time and circumstances during which the film is made, but generally, all the filmmakers I mentioned in my previous answer are extremely precious and important, not just for me but for the cinema industry of the world. Among the most important factors for me are the narrative form, the honesty, and the flow of artistic realization, all of which are closely related to a film's emotional impact
Which cinematic movements in the world, whether before or after the Islamic Revolution, have influenced Iranian cinema
My only source in this regard is the films screened in Western Europe. For instance, I'm not at all familiar with home video products in Iran. Most of the films I've watched are innovative, even though some of them are made based on poetic formulas. In addition, we should take into consideration that many Iranian filmmakers have emigrated from the country. They have mostly migrated to Germany or France, and right now, they are busy doing co-production projects with other countries, although their point of view is still Iranian. However, Iranian cinema continues to draw from Persian narrative traditions as well as Italian neorealism, Cinéma vérité, and French and Scandinavian new-wave cinema
?Are you familiar with the new generation of Iranian filmmakers
I don't know exactly who is considered as the new generation of filmmakers. Is it necessary for them to be young directors such as Abbas Aram, or older filmmakers, such as Fayyaz Mousavi, Mehdi Jafari, Fereydoun Najafi, and Hamidreza Ghotbi, whose works are not primarily political in nature but are qualified due to their unique narrative techniques? Or maybe, there is a young generation of them, far beyond whatever we've seen in Berlinale, that I don't know anything of
?What is your opinion regarding the status of women in Iranian cinema?
In recent years, I have seen films that portray a mixed picture of social restrictions. In most of these films, strong women make their own path and keep fighting for their rights all through it. I'm extremely conservative in my assessment, and I don't want to give in to the usual prejudgments. Compared to Afghanistan, I can say that Iran's situation is improving, but it is not enough. Female directors can make films and act as the main characters, although I'm not sure whether this still is accurate or not. Women's view of the truth is essential for forming the future. Iran is not the only country that has a lot of catching up to do in this regard; this fact even includes a modern country such as Germany.
?What do you think is the future for independent filmmakers in Iran?
On an international scale, Iranian cinema will survive and thrive. No doubt about it. The only question is whether or not this success will be possible outside of Iran as well as within? Many of the master filmmakers have shown numerously that they have something to say and they are also skilled and artistic enough to portray their concerns. Due restrictions in the country, the important question is whether Iranian cinema is doomed to be diminished? Cinema may be unfamiliar to people in positions of power, but they are aware of its powerful impact on the creation of knowledge and change in society
https://telegram.me/filmmagazine
https://www.instagram.com/filmmagazine.official
FilmMagazine.official (aparat.com)
[FIlm Magazine NO. 605]